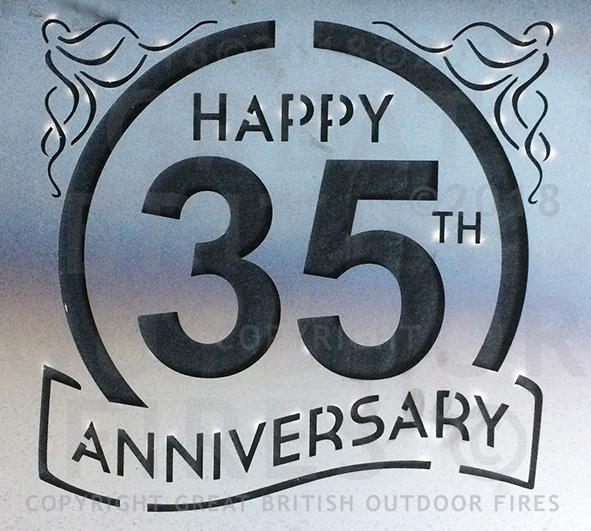 Great British Outdoor Fires
Anniversary
Are you celebrating a special occasion? Why not commemorate it with your very own fire pit. You could have an anniversary panel like this on one side and names and dates on the other panels for that truly unique present. This can also be used as a stand alone wall panel. 
Here at Great British Outdoor Fires, we can put a different personalised panel on each side. However, you can also mix and match your very own personalised panels with those in our standard panel choices catalogue, or just get some inspiration from the current panel designs we have on offer.
© 2019 All artwork is original and copyright protected by Great British Outdoor Fires and must not be copied.
---
Share this Product
---
More from this collection