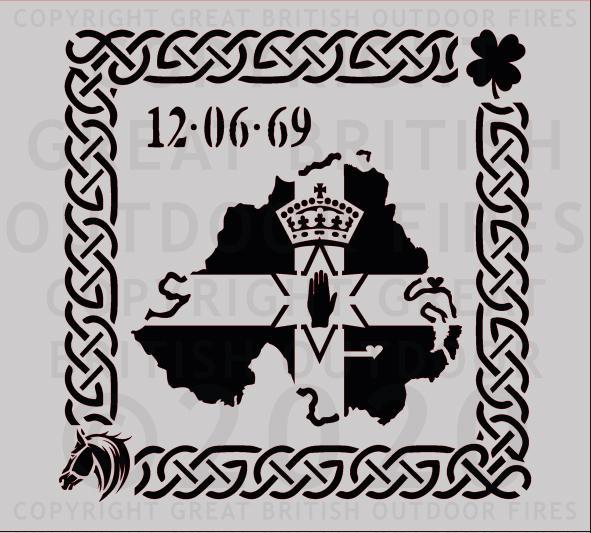 Great British Outdoor Fires
Northern Ireland Silhouette with Celtic Border and Motifs (Personalised)
This design is full of nuance befitting its genesis as a personalised panel forming one of the fire pit panels of a group birthday present. In collaboration with the recipient we designed this panel to celebrate his Northern Irish heritage. 
The focus of the design is a fusion of a geographic silhouette of Northern Ireland and key features (Red Right Hand, Crown, & Star) of the Ulster Banner. The central design is surrounded by a Celtic knot in a square pattern with 2 motifs: a shamrock top right and a horse head bottom left. The design features the recipient's birthdate to the top left. 
We can personalise this design to your specific requirements (e.g. different motifs , with or without a date) which can be placed onto a fire pit, wall panel or candle holder.
---
Share this Product
---
More from this collection