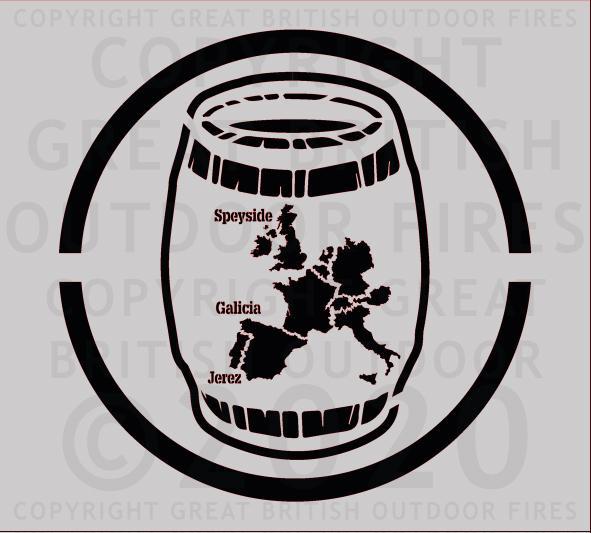 Great British Outdoor Fires
The Journey of a Whisky Barrel
Read this ONLY on 2 Conditions!
1) You're a fan of single malt whisky and sherry? or
2) You're willing to risk becoming a fan in the next few minutes
When whisky aficionado, Alistair (Twitter Handle: @SpiritAndWood) got in touch to commission a whisky-themed fire pit, within minutes we were both scared and excited by the brief. In essence, our task was to create a fire pit which celebrated the role of wood in the making of the finest whiskies. Can you see why we were scared?
But, Alistair gave us a homework assignment, which changed everything. He said watch this video by the Tamdhu Distillery (it's 12 minutes long, but worth every second) and let's have a chat. So, we did, and from then we were excited!
Take a sip of a Tamdhu single malt and deep within the complex flavours, you will find a hint of a tiny acorn which started growing a hundred years ago in Spain's northwest region of Galicia. Over many generations, that acorn became a majestic Spanish Oak tree which was felled and milled into 'staves'. After air-drying for around 6 months, the oak is transported to the Andalucian coast, where it is stacked to dry a further 2 years under the intense sun, while absorbing hints of salt from the Atlantic sea breeze. 
---
Share this Product
---
More from this collection