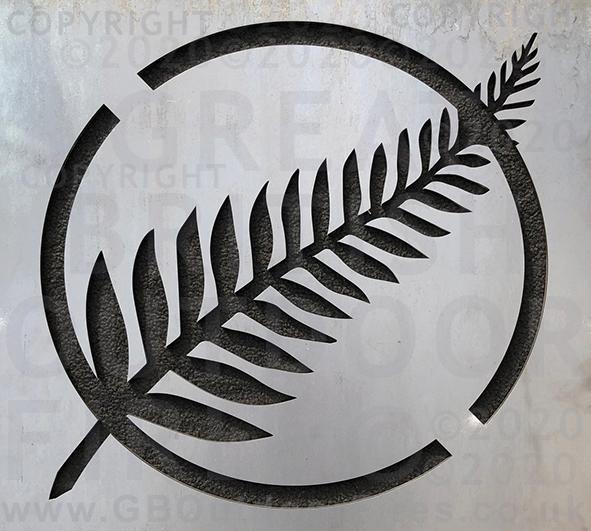 Great British Outdoor Fires
Silver Fern - Calling All Kiwis
The silver fern or silver tree-fern has long been a symbol of national identity for the people of New Zealand. Known as ponga or punga to the Māori, or as alsophila dealbata to those who know their botany, the silver fern gained its monicker from the silvery-white appearance of the under-side of the mature fronds.
The silver fern entered our portfolio at the request of a customer whose wife is an ex-Pat New Zealander. He surprised her with this design on an anniversary gift of  a fire pit. It has since made an appearance on another customer's fire pit, as when on a month-long around the world trip to celebrate his 50th birthday, he and his partner fell in love with New Zealand. Upon returning home to England, this customer surprised his partner with this design on a fire pit for her birthday. We simply love how something as basic and simple as a piece of laser cut steel can become intertwined with the life stories of our customers. 
The silver fern design is available on any size fire pit, decorative panels and candle holders.
---
Share this Product
---
More from this collection